Not a lot to report. The market continues to melt up as the desire to finish 2019 on a high note takes control of investor sentiment.  The latest fear/greed indicator shows extreme levels and at some point we'll return to the mean – be ready.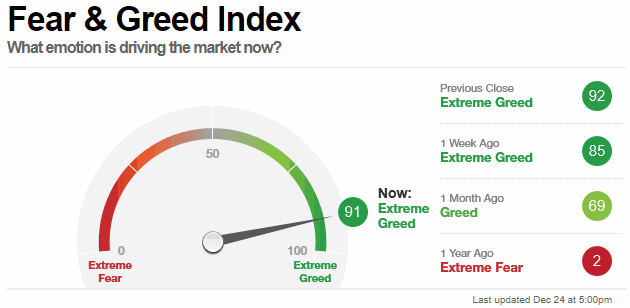 Latest snapshot from my Robinhood short term trading account:Cash (68%)
TWTR
AMT 
TWLO
PYPL
AAPL
AMZN
APPS
IDXX
ROKU
SBUX
GLD
T
SHOP
MRVL
ROST
The post Robinhood :: Account Update :: Dec 25 appeared first on Day Job Trader.