Today's M1 Finance account update will be short and sweet.
The only new position to my portfolio was a relatively risk-free, dividend earner in GIS (yield 3.3%, payout ratio 56%).  It may be necessary to revisit my portfolio and position weight after the elections, but we'll cross that bridge when it gets here.  Meanwhile, steady growth over time is the name of the game.  The div payments are not impressive yet, but should help supplement retirement income by the time I get there.

Sector Weight:
I'm rebalancing on Monday to get me back to my targets.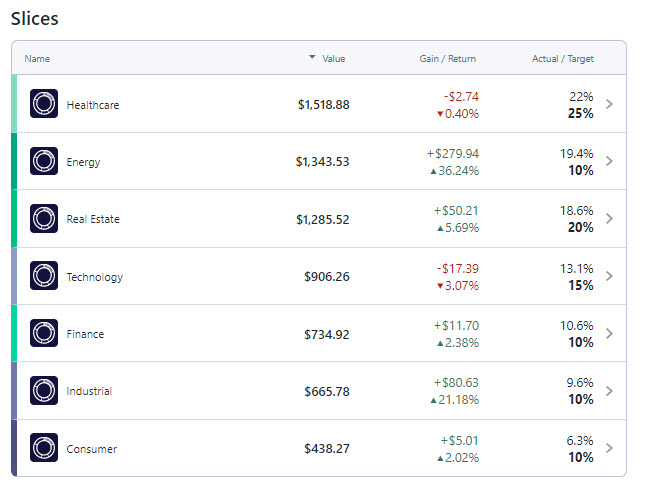 The post M1 :: Account Update :: October 24 appeared first on Day Job Trader.