Last week's market correction was painful, but where do we go from here? I know! I know! I know!  Yeah, no, I don't.  Covid-19 is a bigger overhang than the presidential election and is becoming a significant problem globally… again.  This time around, Covid could cause significant problems for the economy even if we don't fully shut down.   Not to mention, we still don't have a vaccine and don't know when we will.  The good news?  This, too, shall pass.  When it does, the world will go on an epic spending spree.
It's all about your timeframe. I, personally, have no interest in pulling money out of my various investments for the next 10 years.  Of course, I could lose my job or have a lasting medical condition that would change all of this.  But, for now, that's the plan – grow my money for 10 years, then spend it for 30 in retirement.  This means that temporary pullbacks, even if significant, represent buying opportunities and wouldn't affect monthly living expenses.  So, what am I looking at this week?
This week, I'm looking at these three areas: Infrastructure, 5G, and alternative energy.  
Today, I'm thinking about infrastructure.
Regardless of who the next president is, they will be encouraged to spend big on infrastructure in 2021. The top picks that come to mind are URI and CAT.  I lean more towards CAT because of it's Chinese exposure and the ~2% dividend.  Right now, with the world freaking out, is when I'm adding.. I'll add a starter position next week and continue to add over time on pullbacks.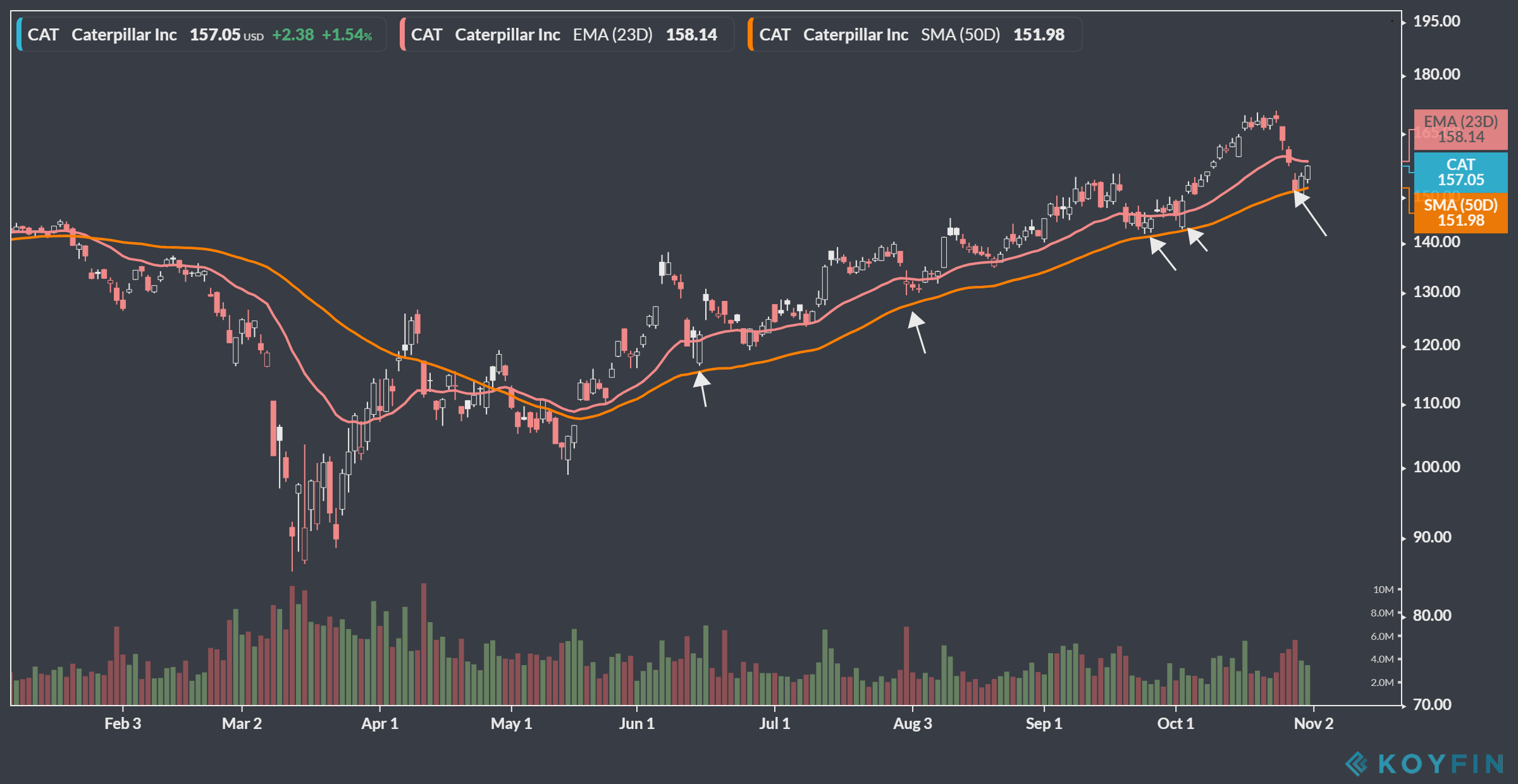 Others to consider:
UNP, FLR, BIPC, FAST, and NUE.
The post Time to Build appeared first on Day Job Trader.