Let's get the obvious out of the way… ecommerce is here to stay and everything around it will continue to grow for the foreseeable future.  The leader in this group, Amazon (AMZN), has been doing everything right and investors have been greatly rewarded.  But, it's not the only game in town.  There are two others big players in this space that have been pulling in strong interest: SE (Southeast Asia market) and MELI (Latin America market).  I've been in and out of both.  AMZN is still a beast, but in the near-term I'm looking to move back into to either SE or MELI – hopefully on a pullback in December.
Comparing revenue growth estimates, both show huge upside potential, with MELI showing more balanced growth.  The SE numbers are kind of all over the map, but still a good number of quarters anticipating over 100% YoY growth.
MELI: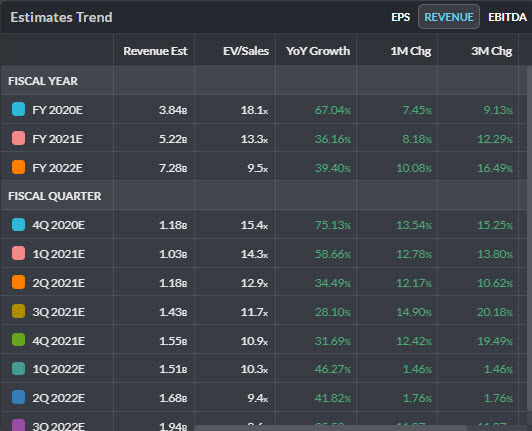 SE: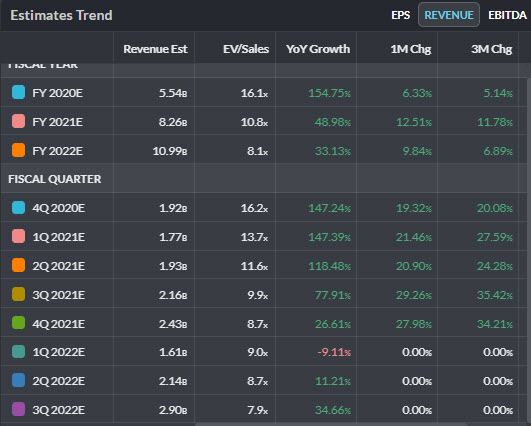 I don't have a favorite between the two, so I'll likely lean on technical setups for entries to the long side.  Put them on your radar.
The post MELI and SE Beating AMZN appeared first on Day Job Trader.