The equities and crypto markets have gone to shit and we all know the headlines..
Inflation is bad and is feared to be lasting longer than originally anticipated.
Earnings could lower expectations.
The Fed wants to clean up its balance sheet and slow down the printing press.
The charts are nasty.  A silver lining might be that the blowout volume on Friday could create a near term bottom or short term relief rally.  No, I am not ready to load long yet – at all.
SPY took out SMA200 (daily) on Friday on huge volume.  Last time SPY touched SMA200 was back in June, 2020.
QQQ looks just as bad (worse) and has now spent two days below sma200.
And then there is the consumer.  The consumer is tightening up their spending and confidence is falling off the cliff. From Trading Economics, "The University of Michigan consumer sentiment for the US fell to 68.8 in January of 2022, the second lowest level in a decade and below market forecasts of 70, mainly due to the spread of the delta and omicron coronavirus variants and escalating inflation, preliminary estimates showed."

source: tradingeconomics.com
Want more evidence that we're rolling over?  Look no further than Google search data (Google Trends)- always a good place to get a feel of how comfortable the consumer is with spending.  Check this out, gulp:
Search Term "Car Rental" is lower than pre-covid levels.

Search Term "plane tickets" is near lows.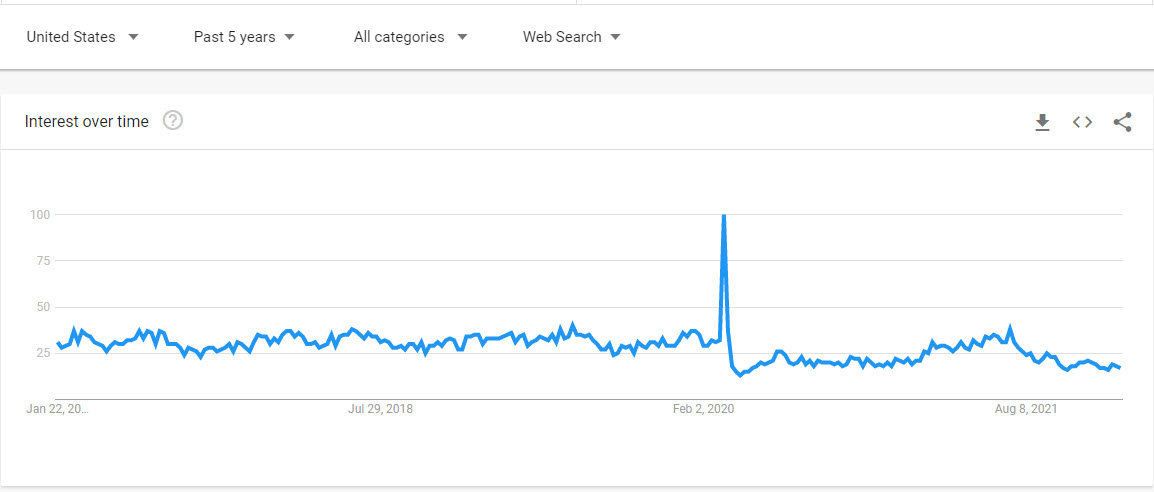 Auto loans trend. oof.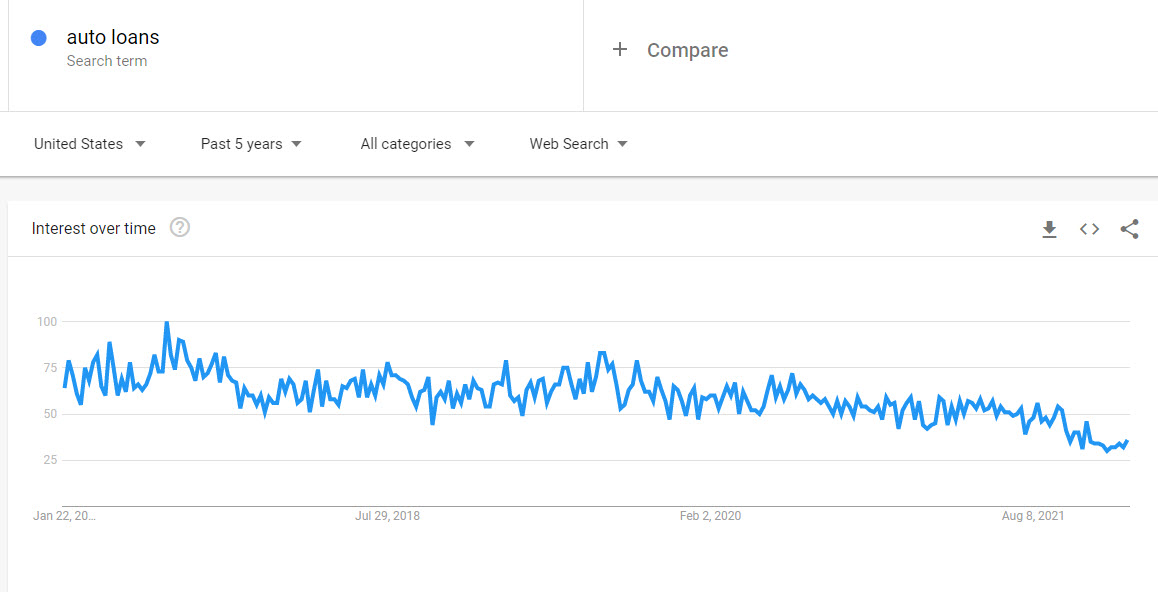 It's ugly.  We might get a few relief rallies next week, but my guess is that they'll be sold fairly quickly.  It's hard to feel positive right now. Stay nimble.
The post Consumer Giving Up? appeared first on Day Job Trader.